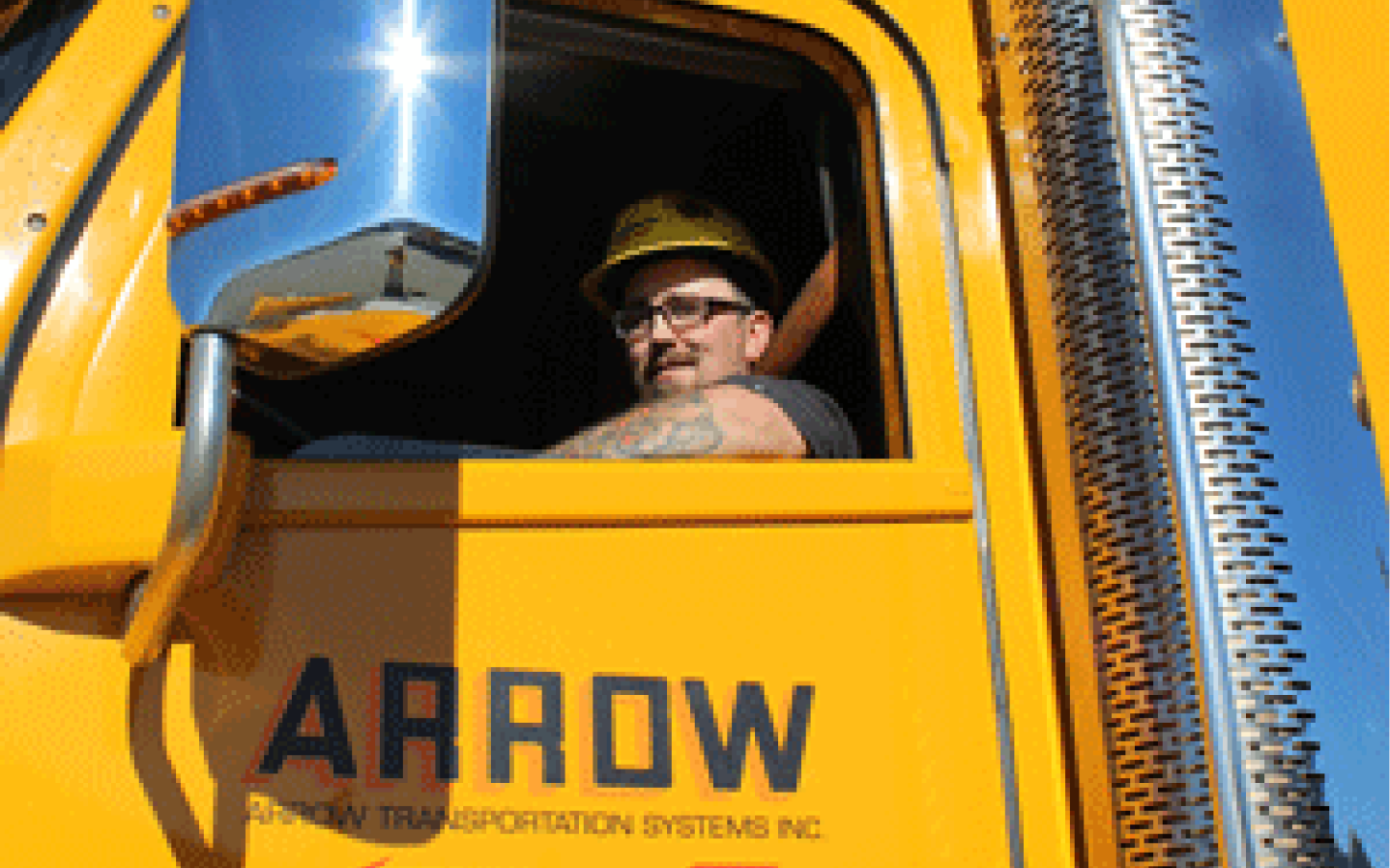 BCT Projects Works with Partner Arrow to Bridge a New Partnership into the Nass
Arrow and Nisga'a Pacific Ventures LP Form New Joint-Venture
Arrow Transportation Systems Inc. is one of Canada's oldest and most respected transportation, distribution and materials handling companies. Hauling whales to wood chips, Arrow trucks have crisscrossed the North American landscape for almost 100 years, and the company has been integral in supporting the industrial engines of local economies on both sides of the border.
Local economic development often includes working with Aboriginal communities, which is an important reason Arrow is partnered with BCT Projects as part of their Aboriginal Engagement strategy. BCT Projects finds communities and companies that want to work together, helps each see and hear the world from the other's perspective, and supports both to develop real, lasting connections.
Supporting resource development projects and local Aboriginal communities in northwest BC
In northwest British Columbia, Arrow has been working with mining company Pretium Resources Inc. for several years. With commercial production set to start at Pretium's Brucejack Gold Mine later this year, Arrow and Pretium have been in discussions about plans to haul concentrate from the mine to Prince Rupert.
Both companies place enormous importance on developing strong, long-term working relationships with local First Nations and make it a priority to hire and source locally. They immediately saw the opportunity to bring a Nisga'a partner into the mix.
"Creating partnerships with Aboriginal businesses isn't a new thing for Arrow," says Tim Bell, Arrow's Vice President – Trucking Operations. "We already have successful joint-venture agreements with two BC First Nations organizations and were thrilled to add another."
Looking for partners that benefit whole communities
Arrow has a partnership with the Tahltan Development Corporation (TNDC) to provide land-based transportation solutions for customers that move products through or within Tahltan traditional territory in northwest BC, and one with the Stk'emlupsemc te Secwepemc to transport copper concentrate from New Gold's New Afton mine (near Kamloops) to wharves in North Vancouver.
Bell continues, "What's most important to Arrow is to identify partners who will work with us to benefit the nation as a whole. We find it more meaningful, transparent and effective to partner this way, than with a smaller group or specific individual."
Finding the right fit sets up partners for mutual success
Arrow turned to Leonard Jackson at BCT Projects to help them find the right partner.
"Good partnerships don't happen overnight; it takes time and effort to identify a company that not only can deliver the work, but that's also aligned in terms of the way they do business," says Jackson. "In many cases, knowing where to start looking can be a significant barrier. That's where I come in."
Jackson tapped his network and very quickly was in discussions with Harry Nyce, Chief Executive Officer at Nisga'a Pacific Ventures LP (NPVLP).
"The Nisga'a Nation created NPVLP with a mission to improve and sustain the economic wealth and well-being of the Nation," says Nyce. "We knew our subsidiary, K'alii Aks Construction, could deliver what Arrow and Pretium were looking for."
K'alii Aks Construction partners with established businesses for contracting opportunities associated with resource development projects operating and seeking to operate in the Nass Area. In May, Arrow officially entered into a joint-venture agreement with the company and NPVLP on a transportation agreement for Brucejack. Work commences this summer.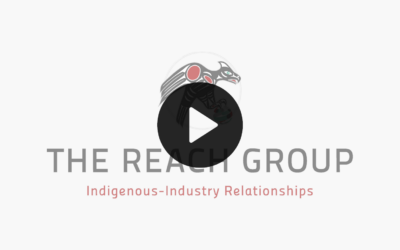 Today, I am proud to launch The Reach Group, a collective of professionals working with Indigenous communities and Industry on the path to reconciliation and mutual prosperity. The Reach Group is...
read more