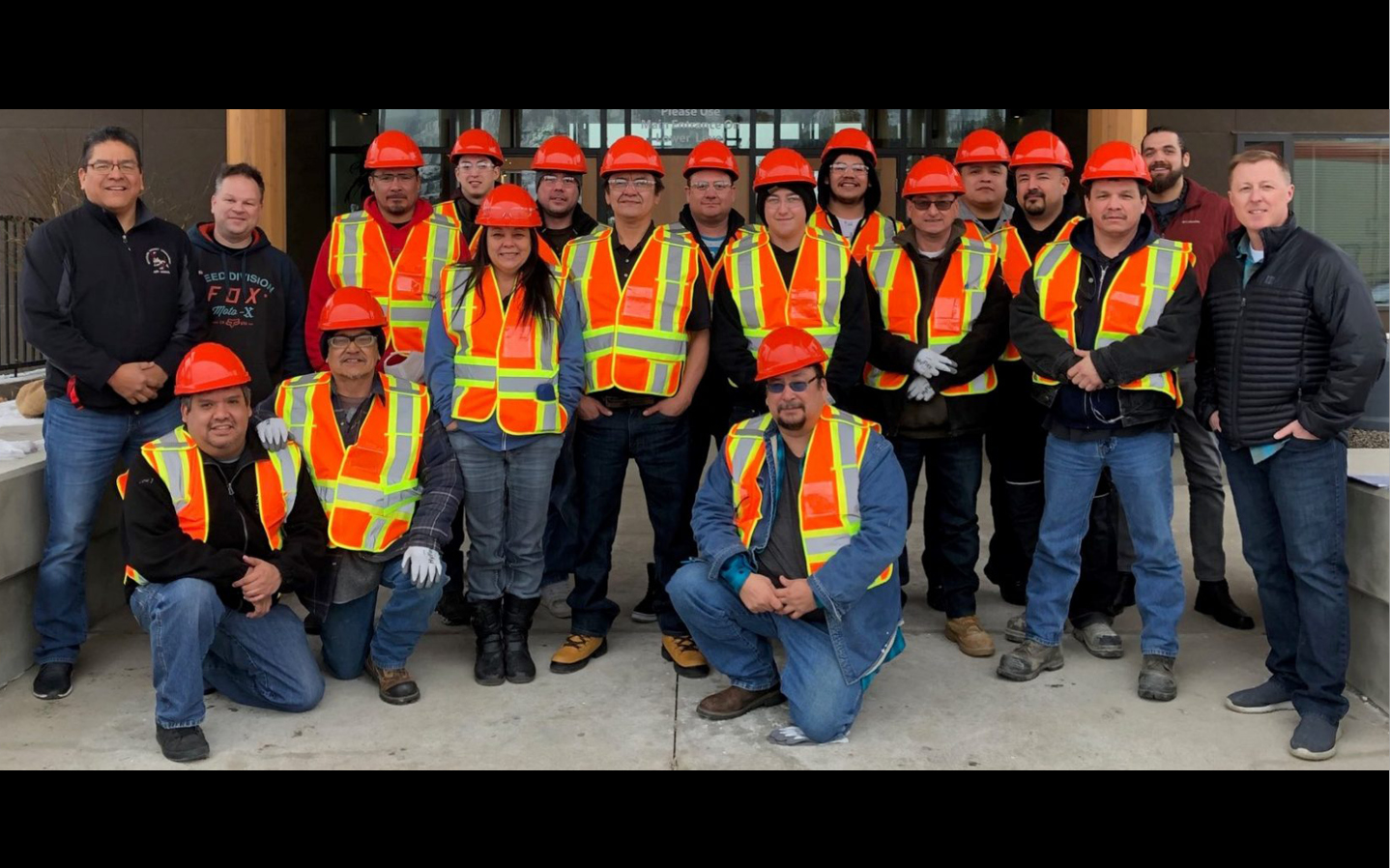 Oil & Gas Safety Certification Program Delivers Training-to-employment Results
This program was funded by the First Nations Capacity Fund
Last year, Kevin Ned had an idea. As the Employment Training Facilitator for the Westbank First Nation, Kevin had been hearing community members talk about their eligibility for employment opportunities in the oil and gas sector. It's an industry with a lot of safety requirements, even for entry-level positions, and Ned knew this would be a barrier to employment for many of those expressing interest.
Ned wanted to offer an Oil & Gas Industry Safety Certification Program to WFN members and others in the Okanagan Nation. The program would provide participants with the opportunity to earn the eight safety training tickets required for entry-level work in the sector, including Construction Safety Training Systems (CSTS-09), Confined Space Entry and Monitoring, Fall Protection, Elevated Work Platform, and First Aid Priority Trauma.
Finding funding for the program
Ned approached Leonard Jackson, one of the founding members of the First Nations Capacity Fund, at an Okanagan Training & Development Council (OTDC) event. Out of that meeting, Ned's idea became reality.
While most of the FCNF's members do very little work in the Oil and Gas sector, the collective is focused on creating training and development opportunities in any vocation, so Ned's proposal was a fit.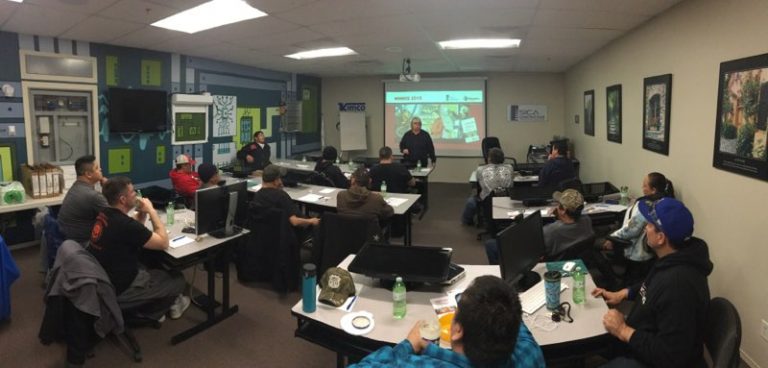 "The cost of helping people to find employment isn't significant," says Jackson. "Fund members make a modest annual contribution and the Fund identifies opportunities where member companies can have a measurable and reportable impact, clearly demonstrating their commitment to practical, results-driven Indigenous engagement."
The FNCF funded the cost of the trainers, safety equipment, and course materials, with Ned securing additional funding through the OTDC to pay for lunches and other incidentals. He then worked with the Southern Interior Construction Association to design and develop the course.
Designing training to meet learner needs and certification requirements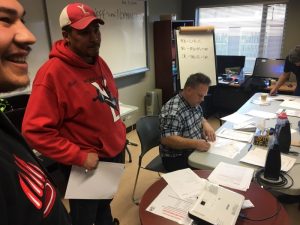 "Each of the eight safety certifications required a mix of classroom instruction, discussion, hands-on exercises, and testing," says Ned. "Our candidates had different levels of comfort and experience in classroom settings, so the training team committed at the start to finding ways to deliver a program that met the needs of each individual learner, while satisfying the requirements for certification."
Most days, trainers and candidates stayed late after class to ensure there was enough time for students to understand and complete coursework before testing. The trainers also adjusted the way they taught the content.
"The training team was really open to looking at the curriculum and finding ways to teach it that were relevant and appropriate for some of our older Aboriginal learners," continues Ned. "Essentially, we were building capacity with both trainers and students at the same time!"
Identifying candidates and getting results
When the initial call went out for applications, 30 people applied for 16 places in the FNCF-funded program (Ned ended up running a second cohort of students under 30, funded under the Workplace BC Bladerunners program). The training-to-employment outcomes of the FNCF cohort speak for themselves: nine of the 16 program participants are now in full-time employment in Central and Northwestern BC, the Lower Mainland, and even as far afield as Yukon.
Gene Michel is currently employed in the construction industry in Merritt, BC. "The course was excellent," says Michel.  "All the instructors were top notch, and the courses were clearly presented. I would like to thank everyone involved in putting this course together: a good confidence builder, for sure."
Michel's classmate, Neal Archachan, is working as a crane operator in Fort St. James: "The program was good. Kept us there. Got all our tickets." Archachan continues, "Lunch and snacks were provided too, which made a big difference. We only had half-hour breaks at lunchtime so, there would have been a lot of lagging and rushing around without this support."
Ned is proud of the program participants and the results. "It was an intense two weeks, but every participant wanted to be there and was committed to finding employment or improving opportunities available to them."
He continues, "My job is about working with candidates to help them feel good about their efforts and be successful. We couldn't have run this program without the support of the First Nations Capacity Fund and are grateful for its investment in our community. I hope to submit proposals for other programs in the future!"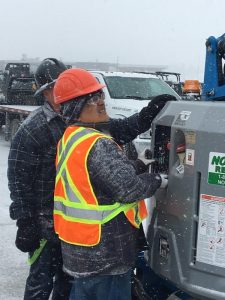 To submit a funding proposal or join this innovative approach to creating genuine community partnerships and engagement, contact Leonard Jackson at 250.571.4339.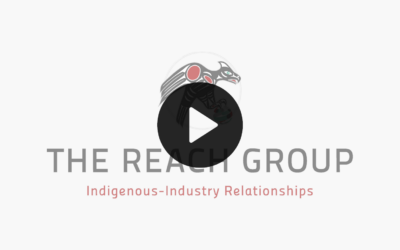 Today, I am proud to launch The Reach Group, a collective of professionals working with Indigenous communities and Industry on the path to reconciliation and mutual prosperity. The Reach Group is...
read more