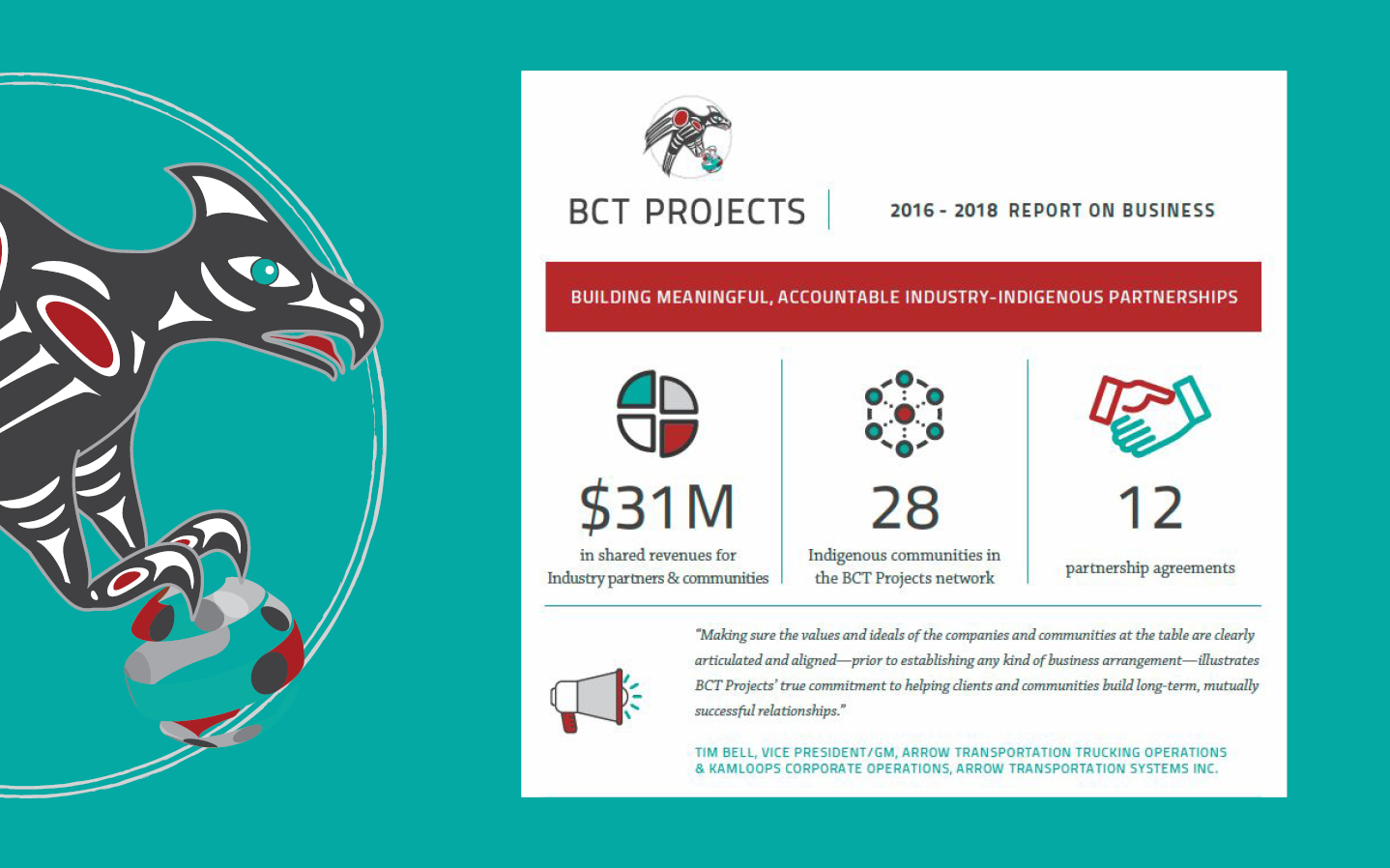 BCT Projects Releases Report on Business for 2016 – 2018
Two years ago, I created BCT Projects in response to seeing, year after year, companies and Aboriginal communities struggle to get on the same page and find opportunities to work together. Meaningful engagement is difficult when these groups come to the table with different priorities and realities and are unable to communicate effectively in order to identify shared values. While some might argue little has changed in the past two years, for BCT Projects and the companies and communities with whom we work, everything has changed! Time is flying by. It's important to pause and take stock, and report what we've done.
I am so proud of what we have accomplished over the last 24 months. By the end of our last fiscal year, we'd created more than $31M in shared revenues for industry and communities, and had more than 28 Indigenous communities in our network and 12 partnership agreements in place.
I'm not interested in keeping what we do a secret. Not because of ego, but because I've been blown away by what's possible and I want to see more companies and communities benefit from our approach. There are so many opportunities out there for Industry and Indigenous communities who come to the table ready and willing to work together. I invite you to spend a few minutes reading our Report on Business 2016 – 2018 about what we've accomplished, and about some of the projects we've been privileged to be a part of. And then call me and I'll tell you more.
Respectfully,
Leonard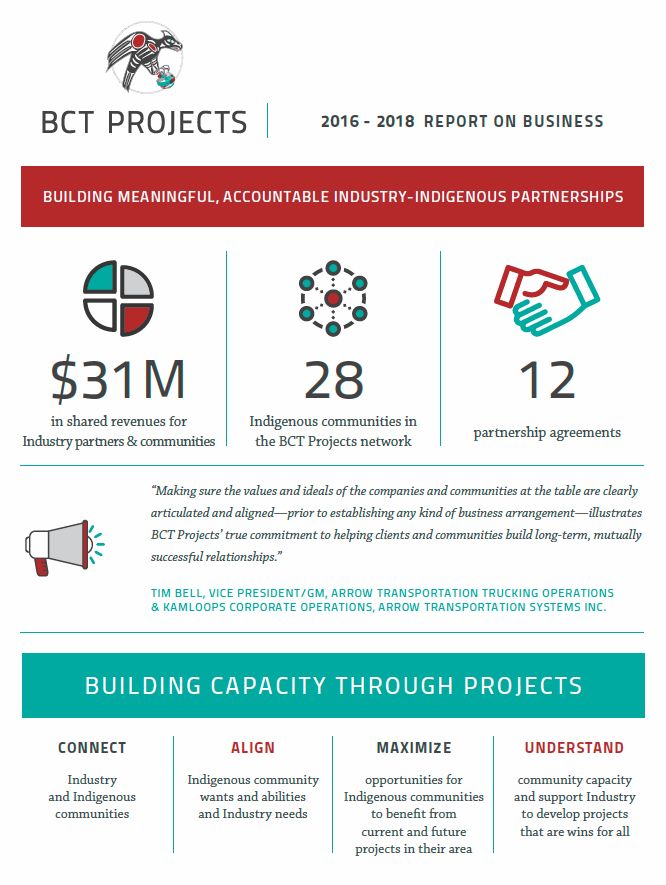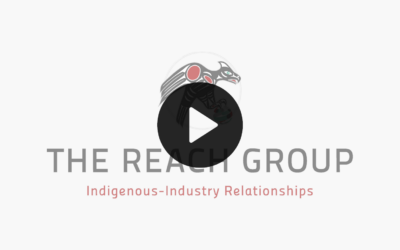 Today, I am proud to launch The Reach Group, a collective of professionals working with Indigenous communities and Industry on the path to reconciliation and mutual prosperity. The Reach Group is...
read more